Tecmet2000 is a limited company in the market of measurement testing and quality control machines since 1983. In our thirty-years activity we reached an high level of commercial and technical experience in metallography, hardness testing, microscopy, metrology and mechanical testing. Our competence in this field enable us to provide the best world products and partners for our customers. Our mission is taking care of customer's needs, from sales to technical support, and from prototype engineering to manufacturing of metallographic sample preparation machines.
Location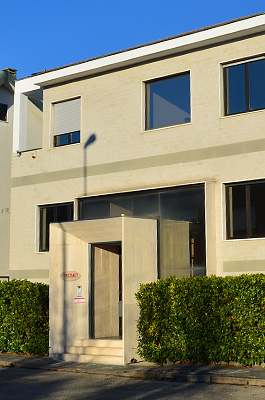 Tecmet was founded in 1983 as Representative Agency of the "Officine Galileo" which was based in Florence, and its goal was to sell Nikon's hardness testers and microscopes in Lombardy. Both the business and the market grew so fast that in 1987 Tecmet2000 turned into a Company. During the following years the company will provide the Italian market with Nikon's products and will get exclusive agreements to distribute in the Italian territory measuring devices and quality control machines produced by international brands (Future-Tech, KB, Proceq, Hoytom, Vici, MTS, Andilog).
The great success in the sales led to the gradual development of the "service", i.e. presales consulting, technical assistance, training courses and refresh trainings. Our mission is providing rapid and efficient responses to satisfy customer's needs.
Choosing Tecmet2000 is a guarantee of quality and full spectrum transparency, therefore, our staff undertakes continuous refresh courses and offer its competency even for testing machine functions in the "demo showroom". Since the beginning, the metallographic machines and products commercialization has been fundamental for tecmet's activity as a support for microscopes and hardness testers line. The importance of hitech europe's machines led to improve its planning and production as regard the metallographic sample preparation. Nowadays, our production of hitech europe's machines are sold in Italy, Europe and worldwide.
Further extend its network and continue distributing historical brands are Tecmet goals, which prove its reliability and professionalism, the same provided to its partners and, above all, to its customers.
Tecmet2000 is a dynamic company, which always improves its services in order to offer its customers the best quality. Tecmet2000 was certified UNI EN ISO 9001:2000 in 2001, and, since 2018 it's ISO 9001:2015 certified.

Certified company UNI EN ISO 9001:2015.
Our customers are universities and polytechnic institutes, private research centre and SRC (Science Research Council) all around Italy. The most important aeronautical and automotive firms, many other firms of the precision mechanics sector, or in the production mechanics one, those in the energy development sector, providing heat treatments and special coverage such as foundries, forging industries, or plant engineering, and more micro-electronics or testing laboratories, they all chose tecmet 2000 for its quality in technical solutions and customer service.
La TECMET 2000 srl in merito al fondo perduto del 25.06.2020 rimanda alla nota integrativa allegata al bilancio e al registro nazionale aiuti di stato art. 52L.234/2012. Consultazione: sito